With the Royal Wedding quickly approaching in less than month, more and more details are being released/leaked. The latest details include the wedding day carriage for Kate & Prince William.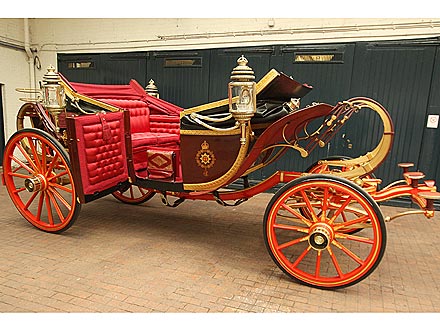 The above horse-drawn carriage will take the couple from the Westminster Abbey. This 109 year old State Landau is used by Queen Elizabeth when she is entertaining heads of state. The open top of the carriage will allow well-wishers to view the couple as they travel to Buckingham Palace for their first wedding day party.
Although, with England being so prone to rain, they had to have a back-up plan of course. So, if it does rain on their big day, they will instead ride in a glass coach which was used by Princess Diana on her wedding day.

Rain or shine, this royal couple will be riding in style!